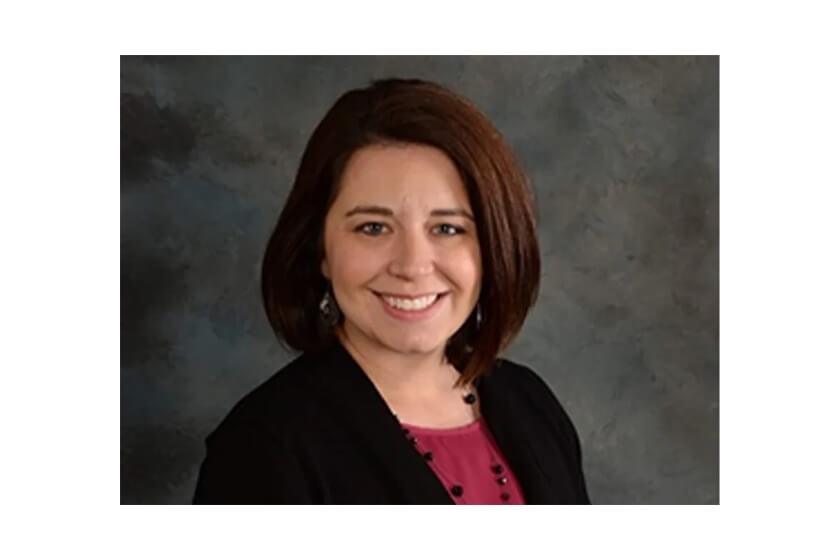 Dr. Stephanie Erker earned her doctor of optometry degree from the University of Missouri — St. Lous College of Optometry. There she received the Rigid Gas Permeable Lens Institute Clinical Excellence Award, the Heart of America Contact Lens Society Student Scholarship, and the Charles C. Matlock Memorial Award for her work in pediatric optometry.
She performs comprehensive eye examinations; contact lens fittings, including gas permeable lenses and low vision rehabilitation; provides disease management for diabetes, glaucoma, conjunctivitis, and more; and works with children who have myopia.
Dr. Erker is certified in Orthokeratology lenses such as Paragon CRT®, Euclid Emerald™, and Bausch + Lomb Moonlens®. Additionally, Dr. Erker is certified to fit VTI's NaturalVUE® contact lens and Coopervision's MiSight® lens.
Reviews
"I came here because I had a really serious eye concern. I went in with a lot of anxiety and left feeling much better. The woman who took us back and did my medical history (I think her name was Melanie) was unbelievably kind and caring and made me instantly feel at ease. I've had really bad experiences with eye care places and she was so incredibly nice and thorough and just acted with so much empathy and kindness. Dr. Erker was also extremely nice and made me feel better about the situation and answered all of my questions. It's unfortunately really rare to find a place with such good service from medical professionals where it actually feels genuine and like they care about you. So grateful for Melanie and the doctors kindness and thoroughness!!"
K.S.
Google
"I had a great experience. Dr. Erker was very personable and knowledgable. She was very thorough with her exam and did an excellent job of explaining her findings. Would highly recommend!"
R.M.
Google
"Dr. Stephanie Erker is great. Not only does she know her stuff inside and out, she will spend the time to talk to you and listen your concerns. She is the best eye doctor I have ever seen. I highly recommend her."
R.A.
Google
"Very thorough, comprehensive and professional service by Dr. Stephanie Erker."
K.S.
Google
"Dr. Stephanie Erker was very professional and thorough in her examination of my eyes. I felt that she definitely cared about my eye health and educated me on what I needed to understand about them. Thank you, Stephanie!"
M.K.
Google